Nexans organizes a new edition of its Climate Summit in Morocco
Sep 4, 2023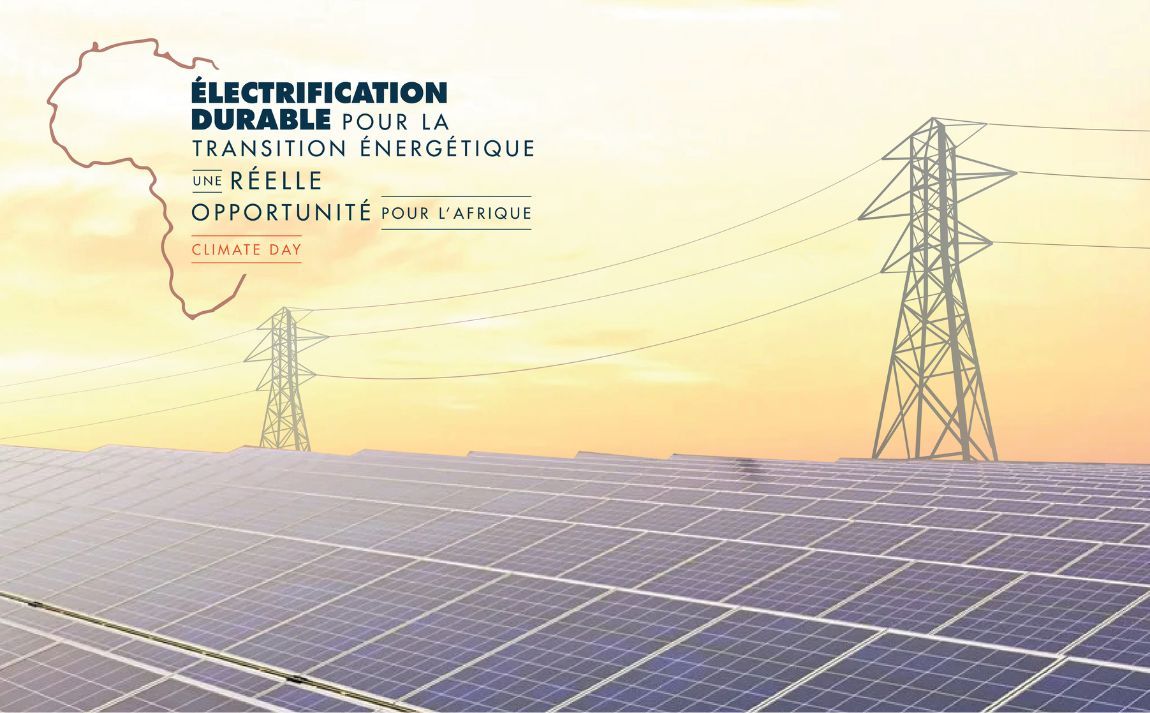 The 4th edition of Climate Day will focus on "Sustainable Electrification for Energy Transition: A Real Opportunity for Africa".
The event will bring together key stakeholders from the energy sector, both institutional and economic, with significant representation from African countries.
The event will foster high-level ideation and discussions about tangible climate solutions for the region.
Nexans is organizing the 4th edition of its "Climate Day" in Morocco in partnership with the Ministry of Industry and Commerce, the Ministry of Energy Transition and Sustainable Development, and the ENR Cluster. The event will take place in Rabat on September 12, 2023, and will gather influential figures from the energy sector, with the goal of raising awareness about climate challenges, sharing experiences, and providing concrete solutions for sustainable electrification.
After Paris, Stockholm, and New York, the international group Nexans, deeply established in Morocco, has chosen to hold its fourth Climate Day in Rabat. Under the theme "Sustainable Electrification for Energy Transition: A Real Opportunity for Africa", this edition aims to deepen the discussion surrounding climate challenges and mainly for Africa. It seeks to place sustainable development at the core of economic and social interests, stimulate investment opportunities in renewable energies, and generate actionable solutions to support energy transition.
" Under the guidance of His Majesty Mohammed VI, may God assist him, Morocco is steadfastly committed to a significant sustainable development strategy. This strategy is built upon ambitious initiatives, including the advancement of renewable energies, the expansion of green professions, electrification of remote areas in the kingdom, and the evolution of regulatory and legal frameworks, among others. As a significant player in the energy sector, Nexans takes great pride in hosting the 4th edition of Climate Day in Morocco "
Selma Alami
General Manager of Nexans North & West Africa
" Chosing Morocco to host the 4th edition of our annual Climate Day event, was an obvious choice, as the country has demonstrated its full capacity to pave an impactful and inspiring path towards energy transition. We are excited to bring together decision-makers, experts, and high-level entrepreneurs to contribute to accelerating the implementation of concrete solutions in Africa and beyond. This commitment is absolutely at the heart of our Group's values, where the environment is a priority. "
Christopher Guérin
Nexans CEO
The event will be highlighted by the participation of representatives from the energy sector of African countries who, like Morocco, are strongly dedicated to the development of renewable energies. It is also an opportunity to reward the winners of the Nexans Climate Challenge, a competition aimed at encouraging climate innovation by recognizing the most promising projects in this field.
The 4th edition of Climate Day promises to be a significant moment for the energy sector in Africa and for energy industry professionals who aim to be at the forefront of sustainable trends and practices.
"Sustainable Electrification for Energy Transition: A Real Opportunity for Africa"
Our websites
Select your country to find our products and solutions