Foundation
NEXANS FOUNDATION 10th Call for Projects
Jan 12, 2022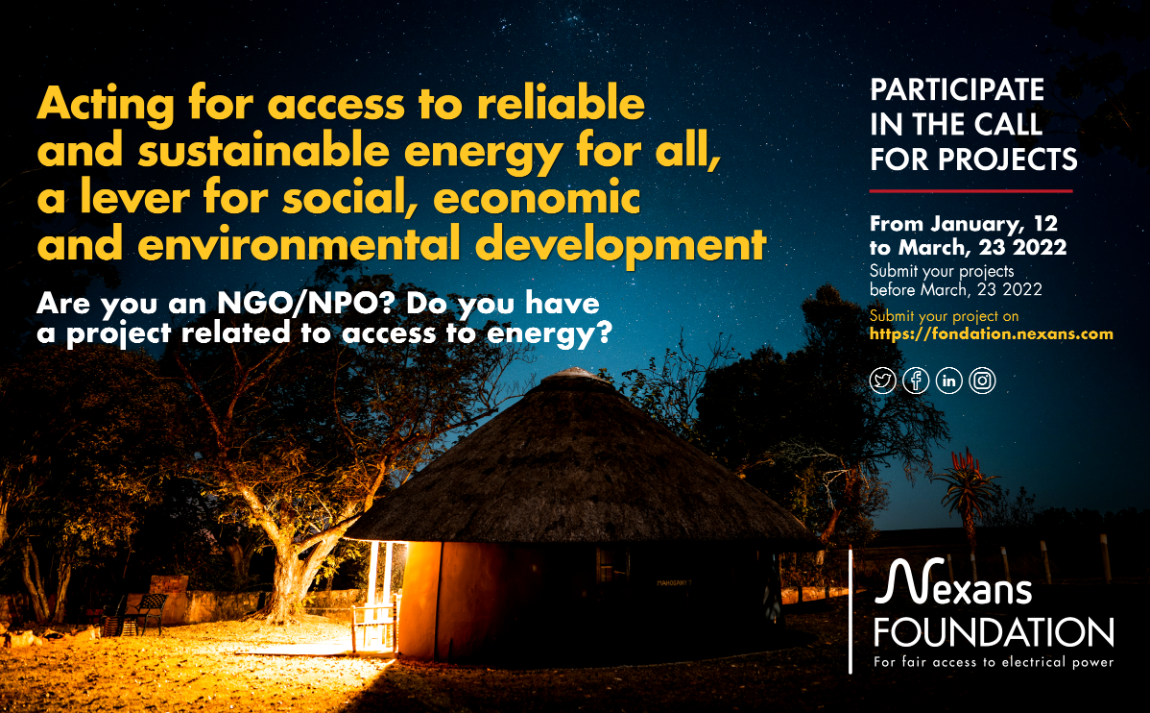 The Nexans Foundation launches its 10th call for projects!
Promoting access to reliable and sustainable energy is a major priority for millions of people around the world. It is an important lever for social, economic, and environmental development!
This access allows:
Rapidly improve living conditions and health
Generate income and create jobs, growth, and the companies of the future.
Act in favor of the climate by reducing polluting emissions, strengthening the resilience of millions of people, giving them the means to better cope with the effects of extreme weather events.
If you are an association or an NGO whose projects are related to energy for all, submit your project on the Foundation's website.
This call for projects run from 12 January to 23 March 2022 !
Log on to the Foundation's website https://fondation.nexans.com/en/
or complete your application online at https://projets.fondationnexans.com/en/
Our websites
Select your country to find our products and solutions